HAY Y'ALL!  WELCOME to MY New STABLE!!  MY NAME is BLOO and I'll be your GUIDE HORSE for this site! I'll be back shortly to tell you all about the exciting things to come!

In the meantime, just keep saving treats for me, like apples and carrots, and ESPECIALLY CHOCOLATE

DONUTS, and I'll teach you how to DRAW A HORSE!!

(Of course it won't look as Silly as Me!)..ANYWAY,

LET'S GET STARTED ON YOUR FIRST LESSON!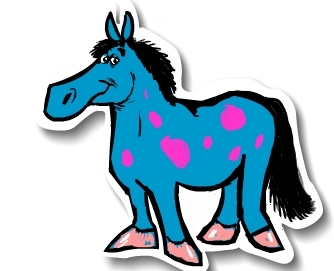 BLOO (C) 2001 ANIMOTIONS STUDIO